When:
07/16/2018 – 07/20/2018 all-day
2018-07-16T00:00:00-07:00
2018-07-21T00:00:00-07:00
Where:
Moses Lake Christian Academy
1475 Nelson Rd NE
Moses Lake, WA 98837
USA

Contact:
Tyler Hagood & Corrine Judd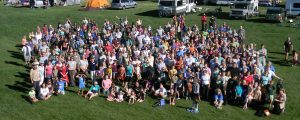 When is the Fiddle Camp?  July 16-20, 2018
How much is tuition?  $75 for youth / $175 for adults
Where is the Fiddle Camp?  Moses Lake Christian Academy 1475 Nelson Rd NE # A, Moses Lake, WA 98837
What instruments are taught?   Fiddle, Guitar, Mandolin, Bass, and Banjo
What ages can register?  We have a generic music class for kids as young as 3.  Most Instrumental classes suggest students be at least 8 years old.  If the student is younger, a parent or guardian may be asked to stay with them.  There is no one that is "too old".
Do I have to be a member of the WOTFA to participate?  Yes, membership is required.  You can register at the same time as registering for the Fiddle Camp or online at www.wotfa.org 
Do I have to be a Washington resident?  No, as long as you are a member of WOTFA you are good to go.  We have had students come from Alaska, Canada, California, Ohio, and even Japan.
When does registration begin?  Monday, April 2nd, 2018
When does registration end?  Online and in person registration will stay open till July 17th, 2018.  Mail in registrations must be received by July 9th, 2018.
How do I check to see if I am current with my membership?  Go to the WOTFA website www.wotfa.org and click on "Members Only" at the bottom of the left column.  Follow the directions to log in.  If you don't know your ID number you can contact us at wotfaworkshop@gmail.com and we can look it up for you.